DaVinci Awards
2021 NSU DaVinci Awards
The DaVinci Institute is organized exclusively for charitable, scientific and educational purposes, more specifically to serve as an Oklahoma think tank whose mission is to promote a statewide creative renaissance through lectures, workshops, professional development, research and advocacy. The DaVinci Institute funds creative projects among Oklahoma's higher education faculty. A $1,000 grant is awarded to each DaVinci fellow to assist in completing their DaVinci proposal. (Learn more about the DaVinci Institute)
We are pleased to share our 2021 NSU Campus DaVinci Fellows:

2020 DaVinci Awards
From Left: Dr. Spence Pilcher, NSU President Steve Turner, Dr. Sapna Das Bradoo

2021 DaVinci Awards
From Left: Dr. Sarah Ramsey, Dr. Meagan Moreland, Dr. Jericho Hobson, NSU President Steve Turner, Anne Heine & Amber Quammen.
DaVinci Institute Fellows
DaVinci Institute Creativity in Education Fellow
DaVinci Scholars
---
Dr. Jericho Hobson | Assistant Professor Curriculum Instruction BA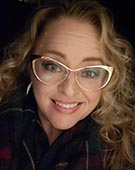 DaVinci Awards
Proposal Title - Urban Engagement: Increasing Exposure and Support to Increase Interest in STEM
hobsonjl@nsuok.edu | (918) 449-6583
---
What is the purpose of the project?
The proposal for this fellowship funding is threefold. First, it provides experiences for Northeastern State University's Teacher Candidates to gain additional experience and more comfort in supporting STEM learning activities. This has the potential to influence their own future classrooms and impact the STEM curriculum incorporated for their future students and entice their students' to seek more STEM opportunities. It will also provide opportunities for the current public school teachers to observe the workshops and see how their students are engaged in STEM activities. These teachers will witness how the NSU Teacher Candidates facilitate student critical thinking and problem solving through questioning and prompting. They will also see how the STEM curriculum can be integrated into various required daily curriculum content. These observations and participation may provide more comfort in executing the STEM curriculum in their own classrooms. Cohen (2018) discusses there is a direct correlation between teacher comfort and student achievement related to STEM curriculum. Through his research, he found that when teachers exhibit low efficacy related to STEM education students' achievement decreases and further interest also declines.
Secondly, this proposal provides workshops with fun and engaging STEM learning opportunities for area urban public school students. This has the potential to influence their interest and motivation toward STEM as they progress through the next phases of their academic learning. Robnett and Leaper (2012) explain that individuals become interested in STEM activities and potential careers through motivation and social norms. Providing opportunities for students to engage and experience STEM alongside their peers has the potential to increase their interest in these activities and potential careers. "If a students' friendship group values STEM, it may strengthen his or her interest and commitment to a STEM career path" (p. 653).
Lastly, students will hold a STEM Fair at Tulsa Legacy Charter School for their fellow students and family to attend. At this STEM Fair, they will demonstrate their learning and educate others on the information they have learned during their STEM workshops. This has the potential to create more interest in STEM for their friends and family members and cultivate support for their own interest in STEM activities and experiences. Simpkins et al. (2018) suggest that parents' support can strengthen students' motivational beliefs, especially as it relates to academic efforts and achievements. Their research goes on to explain that when parents "believe their child possesses high abilities are more likely to have children with high motivational beliefs in both science and math" (p. 1205). This reinforces the idea that parent support of STEM interests and activities is influential on students' interest and motivation for related experiences.
What does this award mean to you?
Receiving this award is an honor and accomplishment I did not anticipate, though I hoped for it. I am humbled and excited to be able to represent NSU and join the other amazing educators that have previously received this award or nomination. I am also thrilled that the NSU Teacher Candidates and I will be able to have a direct impact on the students at our partnership school, Tulsa Legacy Charter School, as we conduct stem workshops for students and teachers and support the students as they then demonstrate what they have learned to their friends and family. This award is a big win, not just for me, but also for our NSU Teacher Candidates, the public school students and teachers, and the students' friends and family.
---
Dr. Meagan Moreland | Associate Professor Curriculum Instruction BA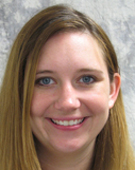 DaVinci Awards
Proposal Title - Developing a Robust Pipeline from High School Student to Future Oklahoma Educator
morela02@nsuok.edu | (918) 449-6441
---
What is the purpose of the project?
The purpose of my proposal has many facets. First, I have an already created course for the pre-phase of my DaVinci project. This course focuses on high school seniors who think they may want to become educators. I feel this course is an amazing platform and start to the innovation I want to continue for this project. In my first phase, I have two approaches to employ. I want to create new partnerships with additional school districts to increase my class size, thus potentially having a bigger impact on encouraging students to become future Oklahoma educators. I have targeted two districts that are near to begin. Another large district has agreed to partner in 2022. Essentially, I want to create district integration purporting collaboration to break down the "walls" of districts to focus on serving as many high school students as possible. While working on expanding, I will work on implementing innovative components into the current course. This includes teaching the students about different school settings such as virtual and face-to-face. We will engage in both so they will be prepared to teach in many formats. The second approach is to have at least one point of contact per semester with my former students (from the course I am now teaching). I would use the funding from this project to purchase something to encourage their potential of wanting to become a teacher. For instance, a book, teaching supplies, etc. I feel this gift and point of contact will help continue to build this mentoring relationship.
What does this award mean to you?
Receiving the DaVinci award is an esteemed honor. This award recognizes my passion for helping educator attrition rates and encouraging people to join in the ranks as Oklahoma educators. Being able to expand a project I am so passionate about is rewarding, as my hope is to inspire a new generation of educators and highlight the benefits of this amazing career. Previous DaVinci winners are people who have mentored and inspired me over the years. Winning this award beside them is not something I ever anticipated, yet I am forever grateful for their support and encouragement.
---
Dr. Sarah Ramsey | Associate Professor Curriculum and Instruction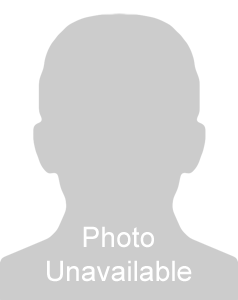 DaVinci Awards
Proposal Title - Project Nurture Nonfiction: Equipping Community Educators to Support Young Readers Through Creative Nonfiction Read-Alouds
ramseyse@nsuok.edu | (918) 444-3716
---
What is the purpose of the project?
Research confirms that the purposeful and prominent inclusion of nonfiction texts in the curriculum provides invaluable engagement opportunities for young children (Stead, 2014). However, to be most effective, nonfiction texts "...should be accompanied by rich discussions, opportunities for retellings, and re-readings" (Stead, 2014). Therefore, the goal of this project is not only to communicate the value of nonfiction read-alouds to early childhood educators - and eventually to librarians and parents in the community - but also to share engaging nonfiction book selections and accompanying hands-on interactions that will stimulate and strengthen early literacy development and skills in young children. Furthermore, this project is intended to provide insight on how to best support teachers in creating classroom interactions that engage young children in rich discussions, retellings, and rereadings with nonfiction read-aloud texts. To that end, I plan to employ the following creative approaches, including: designing an interactive professional development presentation that brings about a paradigm shift in how early childhood educators use nonfiction - specifically during read-aloud interactions, introducing early childhood educators to the tactile and interactive Book Box instructional strategy and supporting them in creating their own book boxes, as well as conducting this professional development via Thinkific, a virtual and self-paced learning platform.
What does this award mean to you?
It is an honor to be named the 2021 DaVinci Creativity in Education Fellow and to share this distinction with so many peers whose work I admire. I am grateful to the DaVinci Institute and Northeastern State University for their support in furthering the work of nurturing creative nonfiction read alouds. This fellowship award will enable me to equip educators and parents to open up the magic and mystery of the world of nonfiction and impact the newest generation of historians, mathematicians, scientists, and writers.
Anne Heine | 2021 DaVinci Scholar
DaVinci Awards
Proposal Title - Mathematics Citizens
What is the purpose of the project?
Playing mathematics games makes math meaningful to students. It deepens their understanding and reasoning of number sense and operations by encouraging strategic thinking and allowing a repeated practice that supports computational fluency. Project Mathematics Citizens will not only provide an opportunity for my 5th grade Bixby students to formulate and create math games using manipulatives, digital resources and various other resources in their own classroom, but also create duplicate games to share with other 5th graders at The Learning Center After-School Program in The Common Good Northwest Tulsa Hub. The Learning Center After-School Program offers homework help to K-5th grade students and is looking for ways to strengthen their students' math abilities, especially their 5th grade students. My students will have a scheduled meeting with the State Representative from their district, Sheila Dills. Representative Dills will discuss the importance of citizens engaging in their community. Upon completion of my student's math unit project, they will deliver the games they created for The Learning Center After-School Program and have a celebration that includes playing math games with the 5th graders in the After-School Program.
What does this award mean to you?
I want my students to love mathematics and plan to teach math by making real-life and creative connections to their instruction so they discover math is everywhere. This award provides an opportunity to show my students sharing mathematics provides positive peer interactions within their community.
Amber Quammen | 2021 DaVinci Scholar
DaVinci Awards
Proposal Title - "Project Community Garden and Compost Site"
What is the purpose of the project?
The purpose of this project is for students to create a garden and compost site. Students will have the opportunity to use skills they are learning in Math and Science classes to create a blueprint layout for a garden bed, learn to abstract soil samples and read them to discover what minerals need to be added or depleted for growing, as well as discovering recipes for the perfect compost. They will partner with the community and develop a recycling zone to create the compost and reduce waste for landfills. Once the garden is complete a community harvest celebration will be planned so that everyone can share and enjoy the produce.
What does this award mean to you?
This award is providing me the opportunity to allow my future students the chance to apply what they are learning in the classroom in a meaningful way. It also allows the community to partner with students to create a recycling and compost site. This will provide students with a sustainable source of nutrients for their plants and reduce waste within the community. At the end of the growing season, we will get to experience together the learning that took place and celebrate with the vegetables and fruit students grew. Winning this award is providing me with the chance to make a difference in my community in ways I had not thought about before.
Past Recipients of the DaVinci Fellow Award
2015
2014
Mary Swanson, DaVinci Fellow
Amanda Jesperson, DaVinci Scholar
2013
Rebecca Maness, DaVinci Scholar
2012
Taylor Sawyer, DaVinci Scholar
2011
Avery Chambers, DaVinci Scholar
2010
Linda Wilson, DaVinci Fellow
2009
Amy Aldridge-Sanford, DaVinci Fellow
2007
2006
Kippi Wyatt, DaVinci Fellow