DaVinci Institute Awardees at NSU
The DaVinci Institute is organized exclusively for charitable, scientific and educational purposes, more specifically to serve as an Oklahoma think tank whose mission is to promote a statewide creative renaissance through lectures, workshops, professional development, research and advocacy. The DaVinci Institute funds creative projects among Oklahoma's higher education faculty. A $1,000 grant is awarded to each DaVinci fellow to assist in completing their DaVinci proposal. (Learn more about the DaVinci Institute)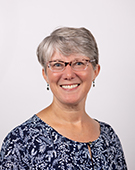 Dr. Sophia Burch | 2023 DaVinci Institute Creativity in Education Fellow
DaVinci Fellow Proposal: Teaching for Creativity by Teaching Creatively

What is the purpose of the project?
The purpose of this project is to investigate the impact of my creative teaching on K-12 teachers' perceptions of their own ability to teach creatively. "Teaching for creativity is more likely to emerge from contexts in which teachers are teaching creatively…. Learners model themselves on their teachers' approach, find themselves in situations where they are able to take ownership and control and are more likely to be innovative, even if the teacher was not overtly planning to teach for creativity" (Jeffrey & Craft, 2004, p. 84, emphasis mine). The authors of a report by the National Advisory Committee on Creative and Cultural Education (NACCCE, 1999) distinguished between teaching creatively and teaching for creativity, yet articulated the inextricable nature of the two, stating "teaching for creativity involves teaching creatively" (NACCCE, 1999, p. 90). The quote that opens this paper captures Jeffrey and Crafts assertion that the two are integral, and that teachers who teach creativity are likely to foster creativity in their students, even if inadvertently.

A rich body of literature demonstrates the importance of the instructor modeling best practices in teacher preparation courses, particularly when the instructor explicitly calls the students (future teachers) attention to the best practices used (see Moore & Bell, 2019 for an extensive literature review). Several evidence-based teaching and assessment practices demonstrated to significantly and positively impact the learning outcomes of diverse students include providing feedback, using cues, questions, and advance organizers, cooperative learning, assigning homework and providing practice, and the use of non-linguistic representations, among others (Dean, Hubbell, Pitler, & Stone, 2012). The use of innovative teaching methods positively impacts student achievement, motivation, and problem-solving ability (Huang, Ko, & Chen, 2020; Rinkevich, 2011). Teachers who have creative self-efficacy are more likely to employ creative teaching methods and support creativity in their own students (Nemeržitski & Heinla, 2020).

The proposed project involves bringing the variety of creative and evidence-based pedagogical practices and assessment methods I model throughout an asynchronous online graduate course in measurement and assessment to the teachers attention through brief "call-outs" adjacent to the teaching strategy. Participants will complete the Teaching for Creativity Scales at the beginning and end of the class, a questionnaire designed to capture teachers perceptions of the factors that influence their ability to teach creatively (Rubenstein, Coach, & Siegle, 2013). Participants will also complete open response items, written by me, which are designed to capture the teachers perceptions of how creative the teaching practices were, the impact of the teaching method call-outs on the likelihood that they will use the methods in their own teaching, and their self-efficacy regarding their ability to teach creatively.

References available upon request.

What does this award mean to you?
I have had the privilege of attending past DaVinci Award Celebrations and hearing about the impactful projects my colleagues across the state have proposed and implemented. It is humbling to be among this group of creative problem solvers. I am excited to have this opportunity to infuse even more creativity into my own teaching, and to explore the impact on classroom teachers. Many heartfelt thanks to the DaVinci Institute and Northeastern State University for supporting my project, and for my Department Chair, Dr. Jim Ferrell for believing in it enough to recommend me for the award.
Alessandra Criscione |

2023 DaVinci Institute Scholar

Proposal Title: "Inspiring Girls to Choose STEM"

What is the purpose of the project?

My project is titled "Inspiring Girls to Choose STEM" and it is centered around an all girls secondary math class that partners with local Girl Scouts within the community to give my students an opportunity to lead STEM related activities to these younger scouts. This will inspire both groups to go into STEM related career fields, where female representation is lacking.

What does this award mean to you?

This award is meaningful to me because growing up as a Girl Scout, I was taught to dream big, break gender roles, and to be a leader. This award allows me to implement my project into my future classroom and hopefully inspire young girls and Girl Scouts the way that Girl Scouts inspired me as a kid.
Jennifer Terry |

2023 DaVinci Institute Scholar

Proposal Title: "I Spy Math in the Library."

What is the purpose of the project?
The purpose of the project is using the engagement provided by games to deepen students' understanding of mathematics operations and concepts.

The project is planned around my future middle school classroom. By the time students get to middle school, the mathematics concepts they are encountering are becoming more and more complex and class times are limited. There may be less time for middle school students to engage in games. This can make approaching mathematics more intimidating. In this project, my middle school students would select a trade book and then develop a mathematics activity or game based on that book to share with children in a local public library. In addition to developing the game, students would also develop a parent information flyer with a QR code, giving parents access to online resources to help them continue exploring the concept with their children at home. The original design of the project would take an entire semester to implement. During the course of the semester, students would reflect on the project through individual journals and also collectively through reflective videos on a Flipgrid board. At the conclusion of the project, a celebration would be held. Representatives from the school and the public library system would be invited to celebrate with my students.

My students would benefit from deepening their understanding of the mathematics concept. Young children in the community would benefit from working with older children (who could be seen as role-models). Parents in the community would benefit from having quality mathematics resources to share with their children at home.

What does this award mean to you?
This award means so much to me. As a student at NSU, I have the privilege to observe many outstanding educators. They inspire me to think bigger and try harder. When I was nominated by Dr. Massey and Dr. Parrott to submit a proposal for this award, I was unsure whether I would be able to write a winning proposal. Through their encouragement and with the encouragement of other members of the faculty here at NSU BA, I took this chance and wrote a proposal that spoke to my passion for teaching.

Considering entering the teaching profession can be very intimidating right now. Being selected for this award helps me have some confidence in my calling as well as my abilities.
Past NSU Recipients of the DaVinci Institute Award