Office of Academic Affairs
Office of Academic Affairs
Welcome! The Office of Academic Affairs strengthens the campus community by promoting the academic mission, supporting faculty and students, encouraging research and scholarly activities, and enhancing teaching and learning.

Dr. Carla Swearingen
Interim Provost/Vice President of Academic Affairs
Read Bio
The mission of Academic Affairs is to create and maintain a supportive environment that promotes the University's academic endeavors in undergraduate, graduate, and professional education. The unit supports and encourages excellence in teaching, scholarly activity, and service. We are committed to providing the highest quality undergraduate and graduate education in the state and region, and achieving national and international prominence in the professional optometry program.
The academic organization of the University features three components that interact to achieve the above objectives: Academic Degree Programs | Academic Support Services | Outreach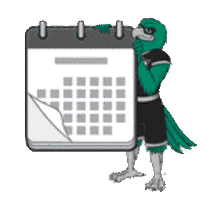 Summer – Last Date to Enroll and Add 4-week B Classes
June 06, 2023
Today is the last day to enroll or add courses!
Tahlequah: 918-444-4675
Broken Arrow: 918-449-6138
Muskogee: 918-444-5000
Email: financialaid@nsuok.edu
Phone: 918-444-3456(local) or 1-800-722-9614(toll-free)
Fax: 918-458-2150
The Office of the Registrar is located on the upper level of the Center for Admissions and Student Enrollment (CASE) Building on the Tahlequah campus. Our hours are Monday through Friday from 8 a.m. to 5 p.m.
Office of the Registrar contact information:
Email: registrar@nsuok.edu
Phone: 918-444-2208
Fax: 918-458-9638
View Class Schedule: https://www.nsuok.edu/academics/CourseSchedules/